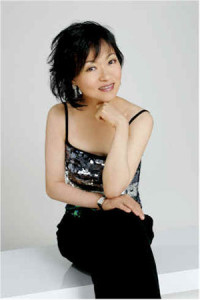 June Tan
June's Place
Hello and welcome to my site!
I am a musician and vocalist and I'd like to share my music with you. I can enhance your special occasion with my unique vocal and instrumental style.
From young, music has always been my passion but I was absorbed into the also fascinating world of law for many years. My passion for music has been re-ignited and the fresh allure that drew me back into the music world was triggered by my rediscovering that gem called jazz in all its permutations.
I'm delighted to announce that my CD album, June Tan Lee, Nihon Of My Dreams, is now available on all digital platforms including Spotify, YouTube, Apple Music, etc. My music is an eclectic mix of classic pop and jazz standards. You can also click on the Promo Music page to listen to some of my demos. After you've heard me play and sing, I hope you'll want me to appear in person at your wedding or event. Lastly, do drop me a line or two in my feedback page – I would love to hear from you.